MINDSPARQ® PRESENTS
INDOOR RECESS™

THE CORPORATE EDITION
Are you ready for a deep dive into project management strategies that will catapult your employees' performance and knowledge base to the next level?

Yes, of course you are!
What exactly does this look like?
Empty space, drag to resize

Apply the in-training techniques that best fit the needs of your real-world projects.


This training workshop is designed to provide the skills in a practical approach.
Your teams will gain insight on best practices to serve and support their next big project.
DESIGNED WITH YOUR BUSINESS IN MIND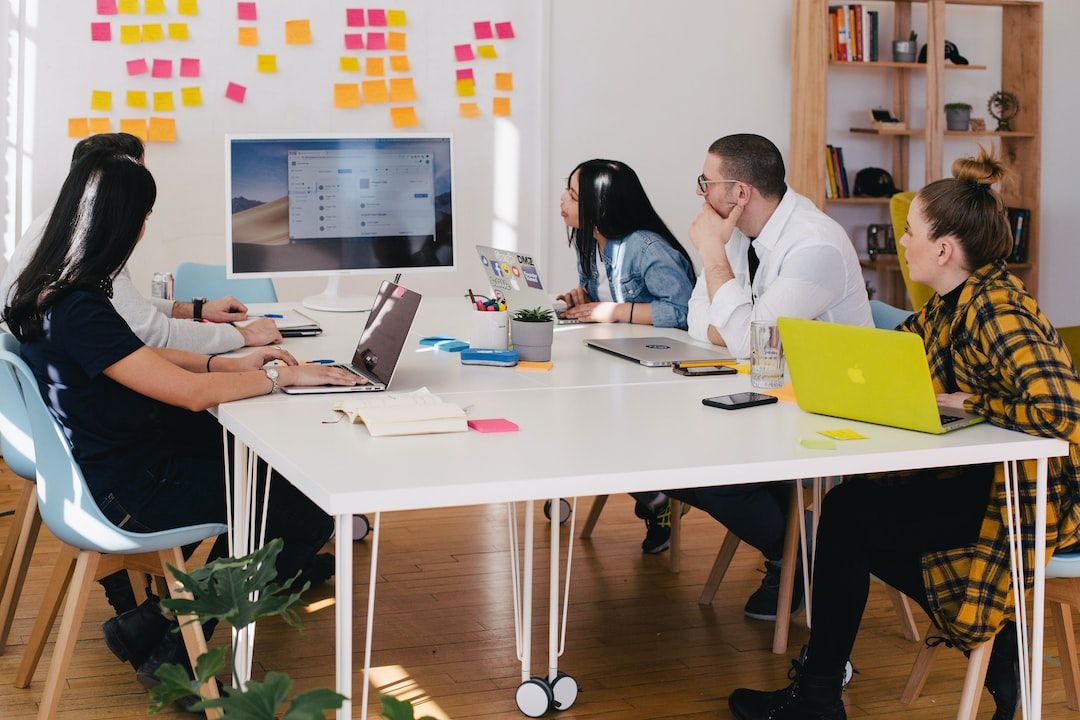 Which team members would benefit from Indoor Recess™?
👉 Your integrated project team.
👉 Team members you are preparing for succession planning and career growth.
👉 Team members who are ready to enhance their skills in project management.
👉 Seasoned PMs who want a refresher.
👉 Certified employees looking for an engaging way to earn continuing education credits to maintain their credentials.
Influential Leadership
Empty space, drag to resize
Participants will delve into their leadership challenges and gain an understanding of the most effective strategies to effectively influence and lead—even when they do not have direct authority.
Empty space, drag to resize
Work Your Plan
Empty space, drag to resize
Small group, hands-on work session where you develop a complete project plan and Gantt chart.

WBS for Project Success
Learn how to create and use a WBS to communicate deliverables, responsibilities, and project scope to your team.

Documenting The Process
Let's use the information you've learned throughout the day and learn best practices to document them so your projects are on "rinse and repeat."

Agile Project Reboot
Empty space, drag to resize
Getting unstuck with the mindset, the meetings, and the momentum. Create a new path forward by evaluating of organizational agile capabilities.
User Stories and Backlog Development
Learn how to craft a good user story and understand backlog development and why it's important to a successful agile project.


Agile Estimating
Empty space, drag to resize
The power of story points teaches your team to focus on value instead of time by rewarding them based on the problems they solve.


Retrospective Mixer
Empty space, drag to resize
This interactive exercise will allow participants to practice a variety of retrospective exercises to reflect on the event.


optional graphic recording for the event
Graphical "minutes" for further discussion and follow up
Powerful and fun way to summarize the event "notes" and make them shareable
Increases engagement and promotes creativity
Helps participants better process and retain information
Empty space, drag to resize
KNOWLEDGE TO ACTION
Apply the better practice strategies to deliver next-level outcomes on every project moving forward during this 2-day intensive.
TIME IS MONEY.

Help your employees stay up to date with project management trends to keep skills sharp.
Let us create an employee training experience that will enhance your workforce, increase engagement, AND improve your bottom line.
Check out the course listings to start planning your tailor-made Indoor Recess™, today!
Meet Your Host
Crystal Richards, PMP, PMI-ACP, CSM
Supporting public and private sector clients for 20+ years in healthcare management and project management has been an exciting challenge. Through it all, I have experienced the highs of success and the lows of stress and overwhelm.

My focus is to help overwhelmed teams improve their project management skills so they can lead projects with clarity, courage, and confidence.

With just a simple consult, we can create a positive path of productivity for your employees now and into the future!
Frequently Asked Questions
What is the cost of Indoor Recess?
Pricing begins at $14,995 for one day. But we feel that most companies will get the best results with a two-day intensive workshop with the investment of $22,995.

What you get is customized training unique to your business needs (rather than sending staff to an external event). At this group rate, everyone is getting the same training and you are receiving significant savings rather than purchasing one-off courses which typically cost $5,500 per course.

If you would like to add a graphic recording summary for attendees to view later, the investment for that begins at $6,200.
Can we design an Indoor Recess for our employees that is for one day rather than two days?
Yes!

Because Indoor Recess™ Corporate is fully customizable, you not only decide which trainings are offered but also the the length of days for this event.
What if there are other course topics not in your course catalog I want to include in the agenda?
That's no problem! That's the beauty of making this a training workshop just for you!

We can design a program tailored to your specific needs and desired topics.
What is the minimum or maximum number of participants that can attend this training event?
While there is no minimum number of participants (we'll train 1 person!), the maximum number of attendees is 40 people.

If you would like to train more people or add an extra day, please reach out to us for a more customized solution.
Do my employees need to have a PMP certification to attend the event?
While this event is geared towards advanced learners, having a PMP certification (or any certification for that matter) is not required. Credential holders get the added benefit of applying the contact hours towards their certifications.
Does the event provide continuing education credits towards professional certifications, such as the PMP?
Yes!

By attending the training event, participants can earn approximately 16 contact hours, depending on the selected courses and schedule you co-create with MindsparQ.

A certificate of completion will be provided at the end of the training event.
What happens after Indoor Recess?
In addition to your staff earning continuing education credits that keep them in compliance with their credentials (if applicable), you have takeaway tips and strategies for each lesson taught.

If you want to take things a step further, the MindsparQ team can help you set up a community of practice where you can keep the conversations flowing. We can help you set up self-run quarterly programs, establish an online community on platforms such as Notion, Mighty Networks, or Slack, and develop a planning schedule of events that matter to your staff.

Contact Crystal (crystal@themindsparq.com) for more details and pricing.
Indoor Recess sounds great, but I only want a couple of courses for a half-day retreat. Can you do that?
Why should I make the investment in professional development?
Organizations with a strong learning culture are 92% more likely to develop novel products and processes, 52% more productive, 56% more likely to be the first to market with their products and services, and 17% more profitable than their peers. Their engagement and retention rates are also 30–50% higher.
Source:
Deloitte Consulting
Let's make this happen for your organization with Indoor Recess™!
What is an Integrated Project Team?
An Integrated Project Team is a cross-functional group of individuals organized for the specific purpose of delivering a project to an external or internal customer. This team may be composed of both the client and contractor (or subcontractor) personnel, and it will support and report to a sponsor.
Dark Scrum/Bright Scrum
In "Dark Scrum/Bright Scrum: How Scrum Can Be Abused and How to Stop It", we explore the damaging impact of Dark Scrum practices on teams and projects. It offers a deep dive into the roots of this issue, while outlining the pathway towards 'Bright Scrum', encouraging healthy Agile practices and a more collaborative, effective work environment.
Created with