MINDSPARQ PRESENTS
INDOOR RECESS™ SUMMIT

April 24 & 25, 2023
A Virtual Event
Grow Your Capacity to Lead and Manage Projects
Indoor Recess Summit: A Professional Event for Project Managers to Learn and Share Best Practices
Turning Knowledge Into Action
Apply the better practice strategies to deliver next-level outcomes on every project during this two-day intensive virtual summit.
The collaborative sessions are designed to reimagine how you reconnect, engage, and source your professional and personal identity.
What you'll get...

An immersive, interactive learning experience.

The opportunity to connect with people as excited about project management as you are.

Support from experienced project professionals, who've traveled the same road, and gotten the t-shirt.
…to step up your game and take on projects with clarity, courage, and confidence.
Join the Fun During Indoor Recess™ Summit
A Professional Network for Project Managers and Aspiring Project Managers to Learn and Share Best Practices.
Indoor Recess™️ didn't just happen. It was designed with you in mind.
Empty space, drag to resize
Project management isn't just about managing your time. It's about managing people and processes.

Project management is not just about ensuring a project gets completed at the required time and within budget.

It's about keeping everyone involved in the project on the same page, from start to finish.

Project managers are the glue that holds projects together — coordinating all the resources required to meet deadlines and deliverables.


Our Indoor Recess™ Summit creates an environment where you can learn from the best while networking with other professionals who share your passion for project management.
Empty space, drag to resize
DESIGNED WITH YOU IN MIND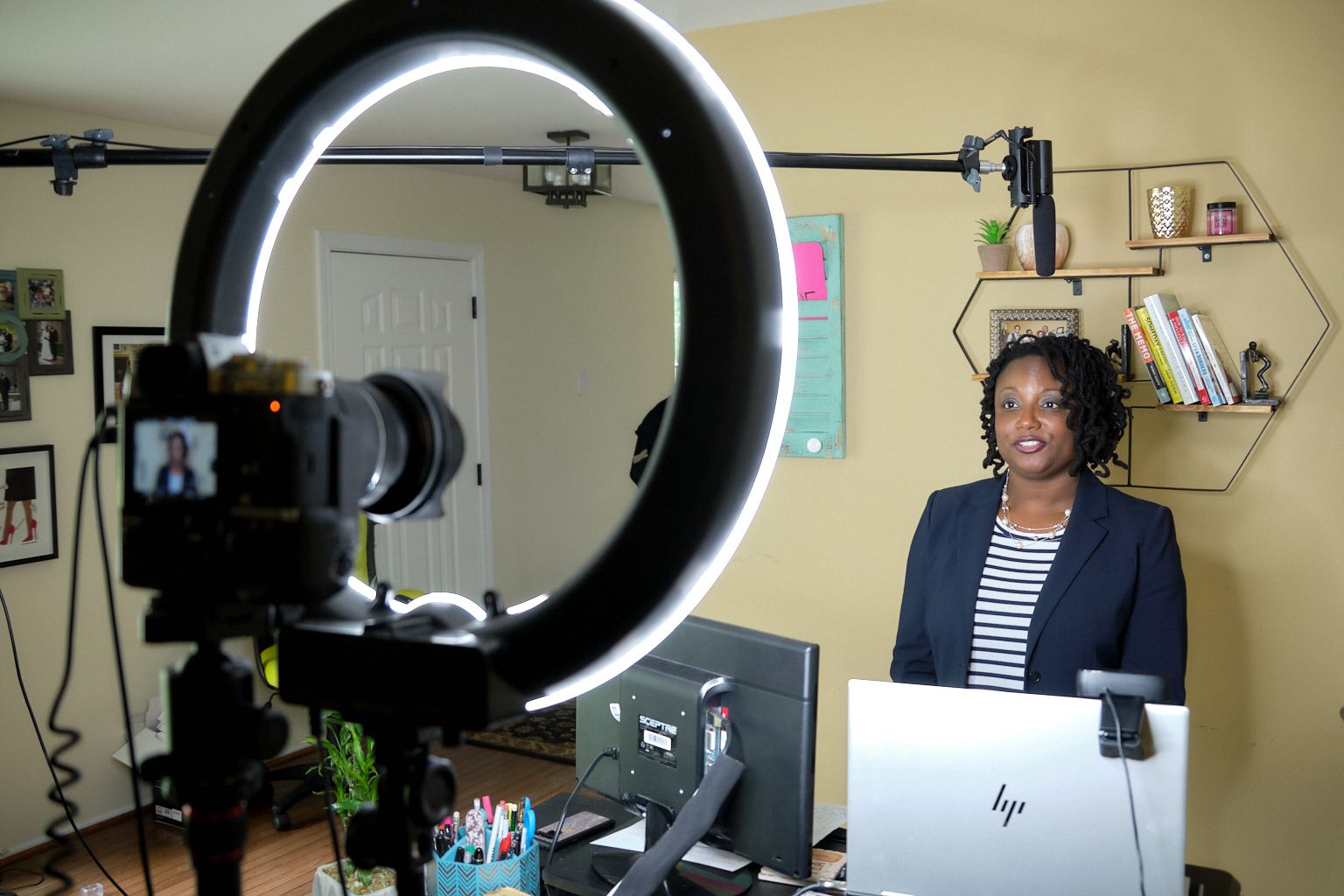 Here's what you'll get from the summit:
Apply the in-training techniques that best fit the needs of your real-world projects.

Feel more confident as a project manager.

Make genuine connections with other professionals in the field.


Attend this event ready to learn and connect and gain insights on best practices to serve and support your next big project.
View the Schedule
Hear from previous Indoor Recess™️ attendees...
"In my elementary days, "indoor recess" signaled that it was gloomy outside and we would be faced with boring alternatives. This Indoor Recess Summit was nothing of the sort! It was a well-rounded experience full of time to practice and gain project management clarity.
"It was a great event with thoughtful speakers and great camaraderie among the participants during the group activities."
"I'm just starting as a new PMP, and this is event was like heaven for people like me! I've already connected with amazing individuals with whom I hope to have long-lasting relationships! I learned so much, and most of all, as a PM, I appreciate how Crystal stuck to a schedule and how organized it was. Thank you. I can't wait until the next one!"
MEET YOUR HOST
Crystal Richards, PMP, PMI-ACP, CSM
I train people to be better project managers

Supporting public and private sector clients for 20+ years in healthcare management and project management has been an exciting challenge. Through it all, I have experienced the highs of success and the lows of stress and overwhelm.
My focus is to help overwhelmed teams improve their project management skills (traditional and agile) so they can lead projects with clarity, courage, and confidence.

Whether you're a seasoned professional or starting out, there's something for everyone.

☝🏽 We are all here to learn.
☝🏽 We are all here to grow.
☝🏽 We are all here to help each other.

It's our opportunity to learn the skills we need to thrive on our projects.

We are here to set ourselves up for success.

The Indoor Recess™️ Summit is designed to help you master your craft and implement more efficient project management techniques so you can spend more time on the things that matter to you.
View the Schedule
When is the summit being held?
The Indoor Recess Summit will be held on Monday April 24th and Tuesday April 25th.

What time does the event start and end? And are there breaks?
Virtual doors open at 8am ET for a virtual ice breaker and networking.
April 24th: 8:30am ET until 4:30pm ET
April 25th: 8:30am ET until 4:30pm ET.

Breaks are built into the schedule, including a lunch break.
What is the cost of the event?
The price is $197. But if you register by 11:59pm on March 31, you will have the opportunity to purchase your ticket at an early bird rate of $166.
Can I register for one day rather than two days?
Unfortunately, that option is not available.
What if I'm in between jobs and I don't see this fitting into my budget?
Translation: "I don't see the value for where I am right now."
Friend, there is soooo much value in you being at the playground during the Indoor Recess Summit:
👉🏿 Being in between jobs is the ideal time to make this investment in yourself--great talking points for that next interview, (i.e., "during my time job searching, I made sure to upskill and attend meaningful events that would make me more marketable for future jobs..." Boom💥
👉🏿 The people who will attend may very well be a connection to your next job
👉🏿 Connection to people who are already doing the work--how cool is that?!
You may very well reap the benefits 10x over by attending the Indoor Recess Summit.
And leaders! Not sure this fits into the budget or the schedule? Check out this McKinsey & Company article on how current trends are accelerating the need to enhance the skills of your employees >>>
To emerge stronger from the COVID-19 crisis, companies should start reskilling their workforces now
Do I need to have a PMP certification to attend the event?
While this event is geared towards advanced learners, having a PMP certification (or any certification for that matter) is not required. Credential holders get the added benefit of applying the contact hours towards their certifications.
What if I would like to attend but have a scheduling conflict?

Most of the panel discussions and main stage sessions will be recorded. Your ticket will allow access to these recordings for up to six months so you may watch at your earliest convenience.

Please note: breakout sessions will not be recorded.
Does the event provide continuing education credits towards professional certifications, such as the PMP?
Yes!

By attending the summit, you can earn up to 16 contact hours/PDUs.
What platform will this summit be held on?
At this time, we are planning to use AirMeet. It works very similarly to Zoom. If this changes, we will be sure to communicate the change to you directly. You do not have to download any software to use AirMeet.

As such, this AirMeet/Zoom Meeting feature allows audio and any materials exchanged or viewed during the session to be recorded and shared.

Please be aware that by participating in this activity, you consent to your voice, likeness, and any materials you provide, being recorded for use and dissemination, without payment of any compensation for such use, in any language, format, or media now known or later devised, and you release MindsparQ® from any and all claims, liability, or damages arising from any such use.

MindsparQ® will proceed in reliance upon such consent and release. If you do not consent to the foregoing, please do not attend the event.
Will replays be available?
Yes. Replays will be availabe for attendees about one week after the summit for up to six months.

Please note: breakout sessions will not be recorded.
What is the refund policy?
The deadline to receive a refund for your registration is
3 business days before the event
.
Cancellations received after the stated deadline will not be eligible for a refund.


Refunds will not be available for registrants who choose not to attend an event.


Cancellations will be accepted via e-mail to
info@themindsparq.com
, and must be received by the stated cancellation deadline.
All refund requests must be made by the attendee or credit card holder.


Refund requests must include the name of the attendee and/or transaction number.


Refunds will be credited back to the original credit card used for payment.

If the event sponsor (that would be me, Crystal) cancels the event, registrants will be offered a full refund.
For the best experience, you will want to:
Attend the event on a desktop, preferably with two screens
Use Chrome as your browser
Have a stable internet connection
Attend the summit from a quiet/distraction free location.
Gain skills to move projects forward.
#Read | #Watch | #Learn | #Improve
Created with